Langley-Aldergrove MP Tako van Popta has endorsed a campaign by Grade 7 students at Fort Langley Elementary to eliminate single-waste garbage cans in favour of multiple-source collection bins that allow sorting and encourage recycling at all federal parks and buildings in Canada.
"This is a great initiative and highlights the work that needs to be done on all levels of government to improve waste management in our parks," van Popta commented, following a meeting with the students in late May.
"I had a great conversation with the students on environmental stewardship and how each one of us can make a difference," van Popta added. "I was very impressed with their enthusiasm and commitment to this cause."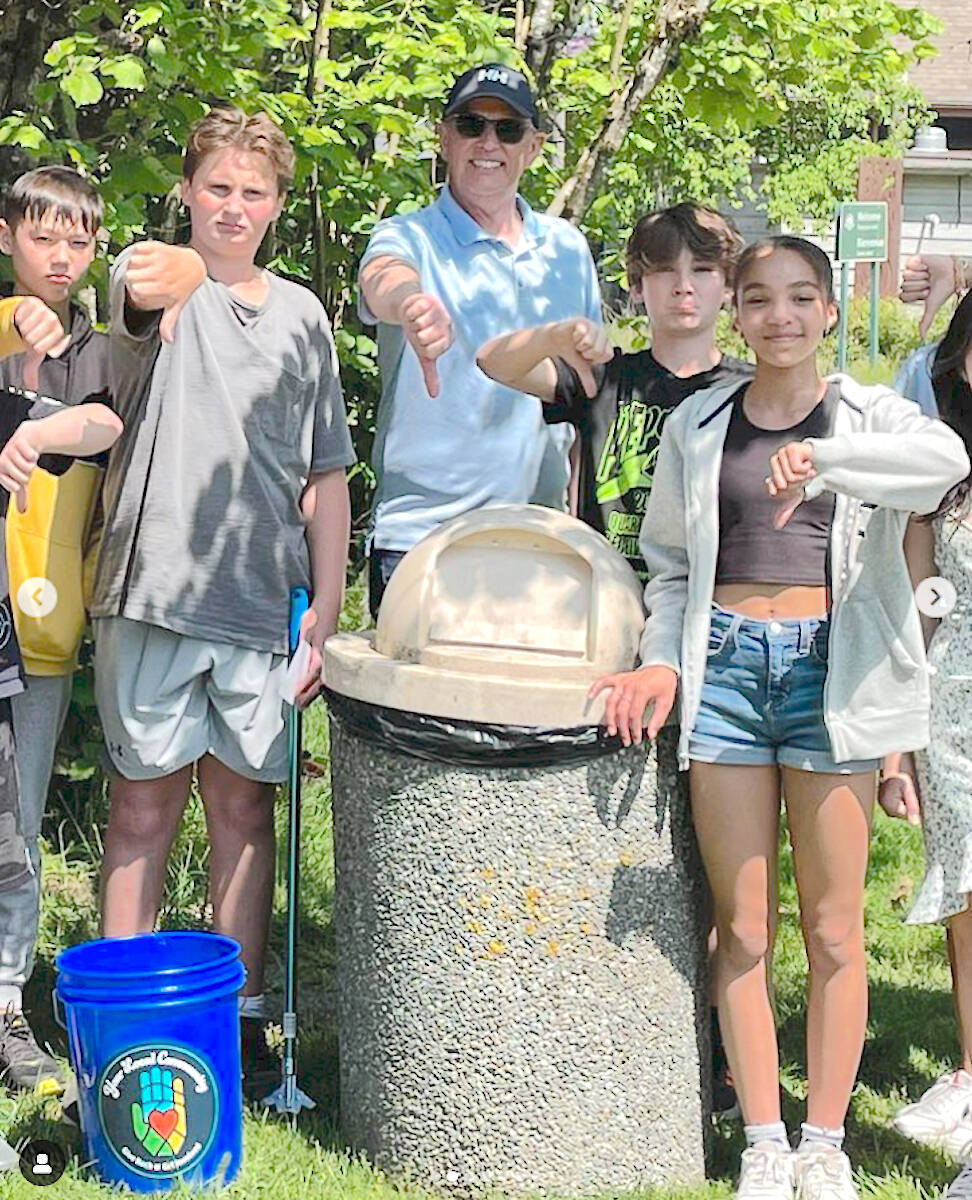 Coordinated by Your Local Community, a group founded by Fort Langley resident Bryan Miller that fights to clean-up litter and trash, the campaign is calling for regulations requiring multi-source bins.
Miller said the students were "quite shocked" to discover the lack of sortable trash receptacles at Fort Langley National Historic Site.
"They're still garbage cans," Miller told the Langley Advance Times.
n
The students have also sent written proposals calling for multi-source, sortable trash bins to Langley Township council, Langley East MLA Megan Dykeman, and George Heyman, minister of Environment and Climate Change.
"In B.C. schools, the B.C. Energy Plan, which sets out a strategy to encourage British Columbians to take responsibility for our climate and environment, educates all K-12 students about sustainable living," the student statement declares.
"On Township school grounds, parks, and outside municipal properties, however, there are generally only single-source garbage barrels. [Sortable] bins are not present for students, residents, and visitors, to recycle waste."
Several students appended personal messages, among them Jack Low, who noted that his school also lacks sortable trash collection bins.
"We need proper outdoor garbage bins at our school because all we have outside is a big metal can," Low wrote.
"The reason it is a problem is because things that can be recycled or composted are just thrown out and put in a dump/landfill or destroyed."
Another student, Henry Boyd said requiring sortable bins "would allow people to recycle any cans or bottles as opposed to the standard garbage cans which don't have any separate compartments for recyclable items, and it would decrease the amount of trash on the ground in my community."
It's about "making smart decisions about what we're doing with waste" Miller remarked.
Langley Advance Times has reached out to historic Fort Langley for comment.
READ ALSO: In four hours, 400 lbs. of litter collected in Fort Langley community cleanup
READ ALSO: Keeping it tidy: Fort Langley man urges residents to take a cleanup pledge
---
Have a story tip? Email: dan.ferguson@langleyadvancetimes.com
Like us on Facebook and follow us on Twitter.