An opportunity for some informal, outdoor, networking, the Greater Langley Chamber of Commerce golf tournament is set for June 8 (a Thursday) at the GreenTee Country Club, the renamed and revamped 165-acre, 18-hole course at 7887 264th St., formerly known as Pagoda Ridge.
Former chamber president Brad Kiendl described the annual tournament as one of the chamber's signature events, "and one of the most popular."
"It provides a unique opportunity to bring out key players in the Langley business community – from a variety of sectors and sizes of business – to connect on the course," Kiendl told the Langley Advance Times.
The chamber has been focused on creating more opportunities for the local business community to come together, and the golf tournament remains a popular way for company leaders to gather some clients or colleagues and spend some time connecting in a more casual way, Kiendl explained.
"Whether it's before the round at the tailgate brunch, or after, at the sit-down dinner, the tournament is a great way to connect with others in the business community."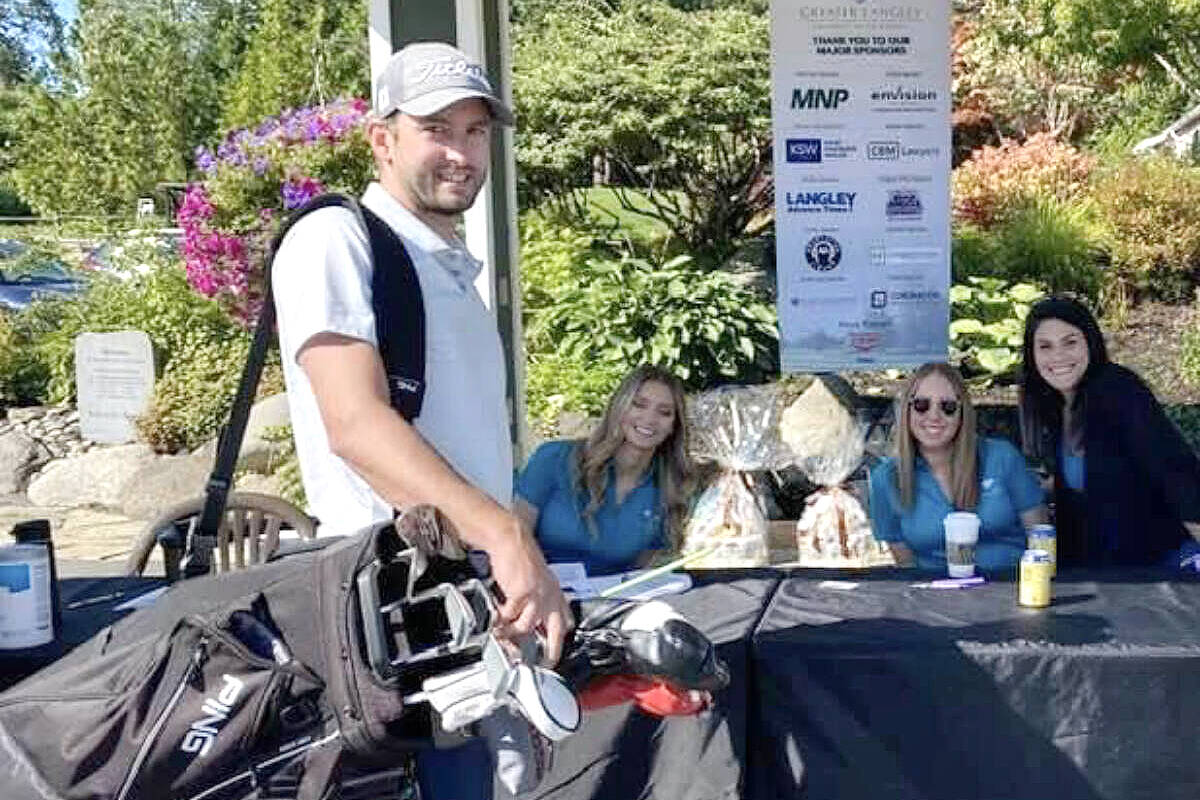 It is also, Kiendl added, a great opportunity for the business community to support the work of the Langley chamber, which is the voice of business and an important connector, champion, and advocate for local businesses.
"Events like the golf tournament are important dates on the chamber's calendar and the fundraising support we receive at the event helps to power our advocacy and economic development work throughout the year," explained the past president.
It is always a sellout, 144 golfers hitting the greens.
Last year saw the first tournament held in a few years without pandemic restrictions, which was good, but plagued by "pretty terrible weather," with heavy rain.
"This year, we're looking forward to a tournament without COVID and without rain," Kiendl smiled.
"But seriously, we're thrilled to be able to get back to our regular events throughout the year, including the golf tournament, as much of these types of things just weren't possible during the pandemic, and I think our business community really missed these opportunities to connect with each other in real life and not over a screen."
Kiendl is a regular competitor at the tournament.
"I've been playing in the tournament for eight or nine years now, and my team has even won it a few times," he noted.
"Lately there's been some pretty stiff competition, but it's more about the opportunity to get away from the desk and out with friends and business associates, than anything. It's always a great time, regardless of how well we do – but that doesn't mean I won't be putting in a team to win it this year!"
More information about the event can be found at www.langleychamber.com/golf-tournament.
READ ALSO: Langley chamber lauds drop in unemployment in B.C.
READ ALSO: Langley's Pagoda Ridge sold and will become private golf club
---
Have a story tip? Email: dan.ferguson@langleyadvancetimes.com
Like us on Facebook and follow us on Twitter.