Langley City resident Dayna Coulter is bringing Britain to Douglas Park this weekend.
From Thursday to Sunday, July 20 to 23, Bard in the Valley presents Shakespeare's Cymbeline on stage for free.
The play follows King Cymbeline, as he rules over Britain under the protection of Rome, when he learns his only daughter secretly married a man of low birth.
"Cymbeline has all the fairytale and Shakespearian tropes, including an evil step-mother, missing princes, a princess in love with a commoner, a jealous husband, a death poison, a woman dressed as a man in the woods, and an arrogant suitor," said Coulter, director of the play.
She first saw the play at Bard on the Beach in Vancouver and wanted to edit a shorter version so it could be directed at Bard in the Valley.
"I wondered why I'd never heard the story before. When I read the script, I realized the original was four hours long — no wonder I wasn't taught it in school," she said.
Coulter's been involved in theatre since she was an elementary student. With her siblings, she would re-enact favourite Disney shows and sometimes her father would play piano and the family would sing along.
She continued performing in theatre at her high school, D.W. Poppy Secondary, until she graduated and studied theatre at the University of the Fraser Valley.
"There are so many things I love about theatre. I love storytelling and sharing a unique experience with the audience. I also love the comradery of a cast and crew, and being part of a team," Coulter shared.
The Langley elementary teacher started working on the show two years ago, and since then has edited the script, written music, and helped with costumes and props.
"As I dove into the text and immensely enjoyed the story all over again, I realized I didn't just want to edit the script — I wanted to direct it."
The play will have puppets, music, sword fights, and pirates.
"I call it a fairytale on steroids. Sometimes when people think about Shakespeare, they think it is going to be too academic… but this is going to be more of a fun, silly story that's accessible to everyone," Coulter said.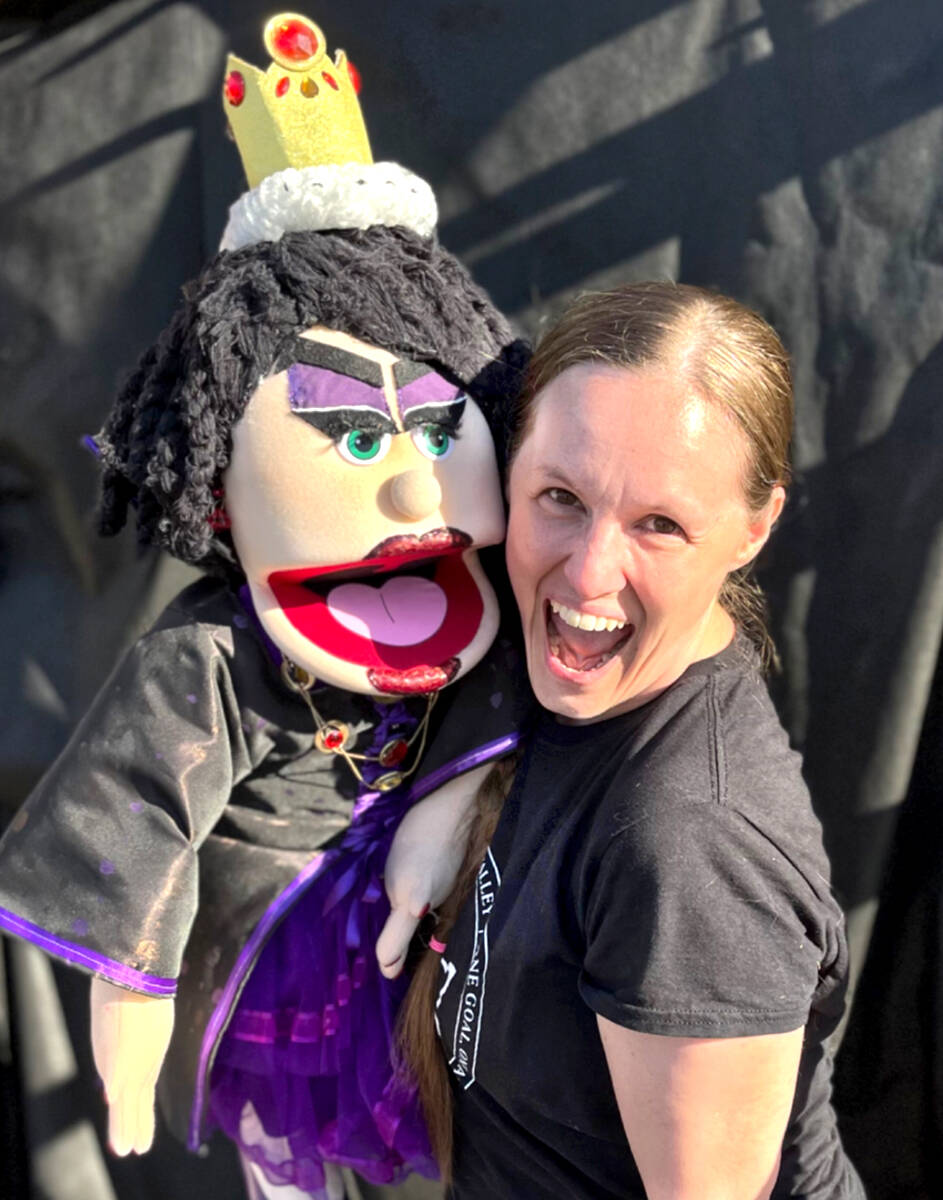 There are two songs in the original play, which Coulter used to write several songs for her version of Cymbeline – with the help of her dad on the piano.
The show starts at 7 p.m. each day with free seating at Douglas Park, which can be booked online at bardinthevalley.com.
The public is invited to attend for free or by a donation.
Those attending can also book a picnic for the show 48-hours in advance at wellseasoned.ca.
Bard in the Valley was started by Allain Thain in 2010. This year marks the 10th year since Thain passed away.
"We are celebrating the legacy he left us with 'Shakespeare for all.' What he started is very special and we are thankful for his vision and hard work," Coulter said.
Cymbeline will also be performed at Bakerview Farms in Abbotsford from Thursday to Saturday, July 27 to 29.
Have a story tip? Email: kyler.emerson@langleyadvancetimes.com
Like us on Facebook and follow us on Twitter.