Langley RCMP Const. Savannah Carate was laughing as she described how she had to work hard to keep up with her cousin Nick Longshore during a recent run.
Nick, who is about a foot taller than Savannah, has a longer stride, forcing her to pick up the pace to keep up.
"It was the fastest 5K I've ever done," Savannah smiled.
Nick has been competing in the Special Olympics for two years, in basketball, soccer, and swimming, and thought a move to track and field was a "maybe, in the future."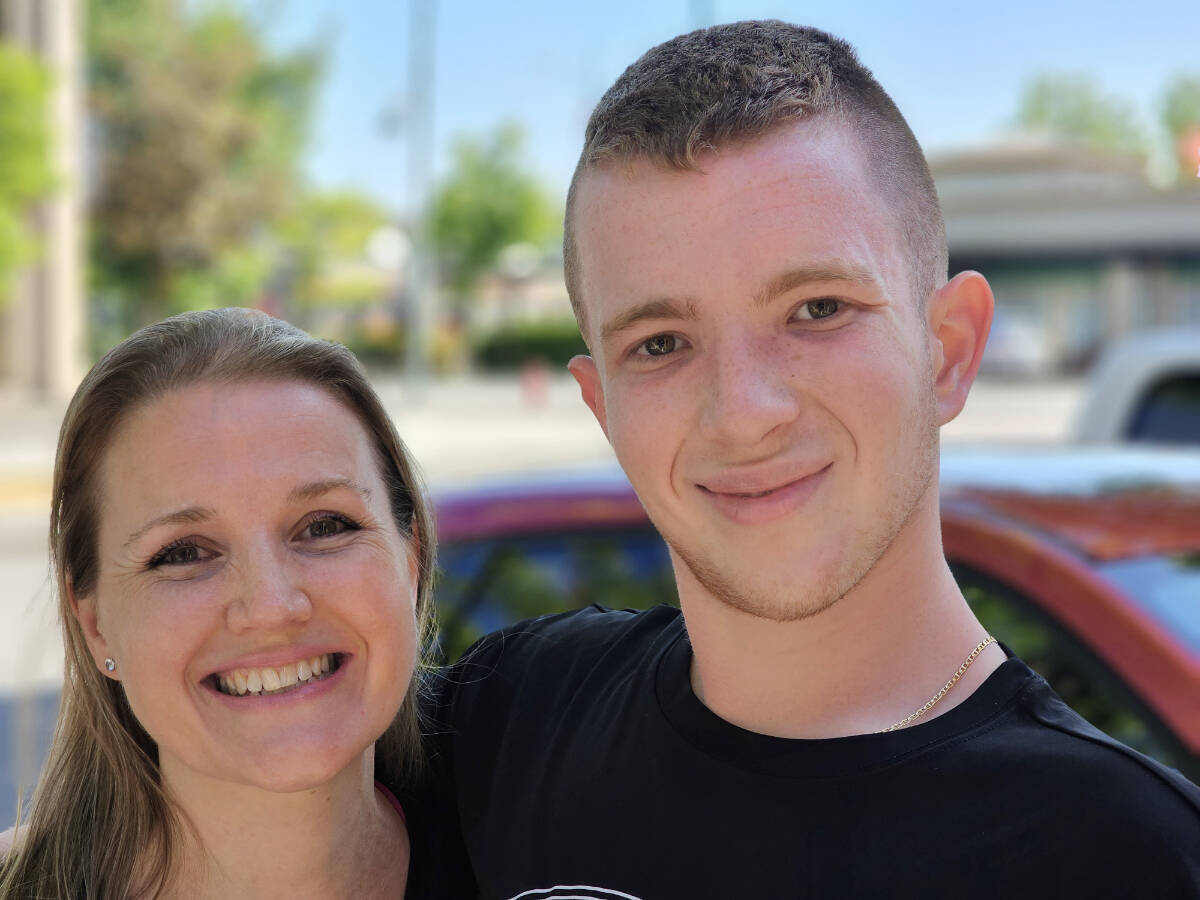 On Tuesday, for the first time together, the cousins ran in the annual Law Enforcement Torch Run for Special Olympics B.C. held at the Langley RCMP main detachment in Murrayville.
"It's an extra special day for me," Savannah enthused.
"I just have so much respect for him. He gives me something to strive for every day."
The 2.7-km run and walk began and ended at the RCMP detachment.
Const. Lisa Cormier with the Langley RCMP youth unit, who organized the event, was "super excited" to see about two dozen runners turn out for the first in-person torch run after it "went dormant" during the pandemic.
"The turnout is amazing and we have some Special Olympic athletes, which are the key to this run," Cormier added.
Aldergrove Special Olympian and featured speaker Christopher Lakusta was happy the run was back.
"It makes me happy and proud to see so many law enforcement members spending their time raising funds and awareness for us," Lakusta told particpants before the run got underway.
"Thank you for supporting Special Olympics, and for all you do to keep us safe. We appreciate it."
READ ALSO: Every Langley athlete won a medal at Special Olympics B.C. Winter Games in Kamloops
Lakusta, who carried the torch with Cormier, has been involved with Special Olympics since 2014, calling it "a lot of fun and a lot of hard work."
The Law Enforcement Torch Run is an initiative powered by law enforcement personnel around the world to raise funds and awareness for Special Olympics athletes.
More photos from the Langley run can be viewed online at the Langley Advance Times Facebook page.
READ ALSO: VIDEO: Langley's Matthew Williams is named male athlete of the year by Special Olympics Canada
---
Have a story tip? Email: dan.ferguson@langleyadvancetimes.com
Like us on Facebook and follow us on Twitter.