After two years of sailing, Langley's Erin Easingwood, husband Stu and children Ellie and Lily are selling their catamaran and settling down on land.
Since January of 2020, home had been the Skookum V, a 39'4" Leopard 40 blue water catamaran, and the waters of the Mexican coast.
But Skookum is for sale now, and the voyage has ended, with Easingwood announcing the family has decided to settle in Northern Ireland, where Stu comes from, after visiting relatives in July of last year.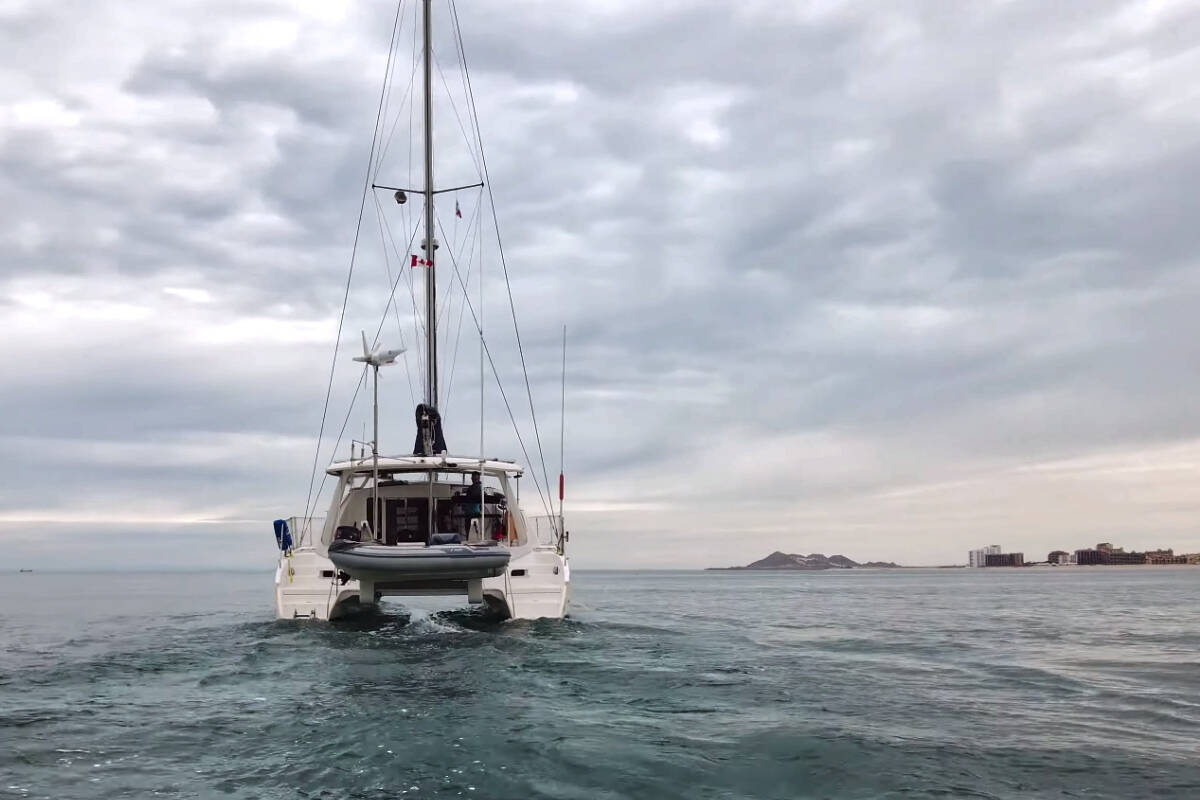 "After witnessing our girls thriving in the presence of their grandparents, as well as other family and dear friends, we came to the easy conclusion that we needed to provide the girls the opportunity to grow up in closer proximity to the love we found here [in Ireland]," Easingwood said in her message posted to www.skookumsailing.ca, the site that has recounted the family's aquatic adventures.
"We are deeply conscious of the fact we simply do not know how long we have with each other on this earth, and as such, we felt it was important to make these decisions now," Easingwood said.
Ellie, the oldest, was also keen on starting 'real school', Easingwood added.
"While ending our sailing sabbatical considerably earlier than either of us expected, it is our hope that Skookum can bring joy to her next owners in the way she did for us."
READ ALSO: VIDEO: Gone sailing: Langley lawyer and family live the life aquatic
When she was a child, Erin would watch "Swiss Family Robinson" and read "Island of the Blue Dolphins", and dream about travelling to exotic place.
Stu dreamed, too, of sailing across the ocean to his native Ireland.
The Easingwood family adventure began in November of 2020, when they sold their home.
In December, Erin wrapped up her last day of practicing law in Langley and in January, the family set sail aboard Skookum V.
At the time, Ellie was four and Lily was three.
On their first passage south in the Sea of Cortez, they had an memorable encounter with a superpod of more than 200 dolphins who came to play in the bow wave of their new home.
In an August Langley Advance Times story, Easingwood said there was "a sense of 'home' I will always miss about Langley," but after 15 years of working as a lawyer, she was increasingly disillusioned with the time constraints and emotional demands of the job.
She wasn't sure if she would ever return to the profession.
"Whatever I do, it likely won't be in the traditional billable hour, firm setting," Easingwood said.
"Ultimately, I would like to find ways to contribute to the world (aside from trying to raise two decent human beings), and I think that may be connected to writing in some way, but I haven't quite formulated a solid idea of what that looks like."
---
Have a story tip? Email: dan.ferguson@langleyadvancetimes.com
Like us on Facebook and follow us on Twitter.