Spring has sprung at Otter Co-op's retail centre on 248 Street, off the Fraser Highway, and as the days get warmer, we're all looking for reasons to enjoy the great outdoors as much as possible.
Of course, a big part of that will involve food, family and friends – is your backyard ready?
Jacky Graham, general merchandise manager at Otter Co-op, shares what to look for in-store and how to prepare for patio season!
Smokers, grills and barbecues:
Otter Co-op's retail centre carries a wide variety of brand-name backyard cooking appliances from trusted lines like Pit Boss, Broil King and Coleman, offering prices that can fit just about every budget.
"Broil King is the most popular brand we carry with Pit Boss a close second," Graham says. "Smokers have been a really popular item in recent years and we expect to see that trend continue this season. We carry vertical smokers, wood-pellet grills, portable and full-sized barbecues and every accessory you could possibly want for them!"
Fire pits, patio heaters and accessories:
Keep your dinner guests cosy and warm all season long with an outdoor fire-pit or propane heater.
"We're lucky here on the coast with our extended patio season but that doesn't mean our spring evenings don't get chilly," Graham says. "The secret to hosting the perfect backyard barbecue is to be prepared for anything. Patio umbrellas, heaters and fire-pits can keep the party going well into the evening despite the cooler spring nights."
Need to perk up your patio before the guests arrive?
"Our stock of pressure washers, exterior stains and paints along with our patio furniture, lights and other accessories will make sure your deck and yard set the scene for the perfect spring barbecue," Graham says.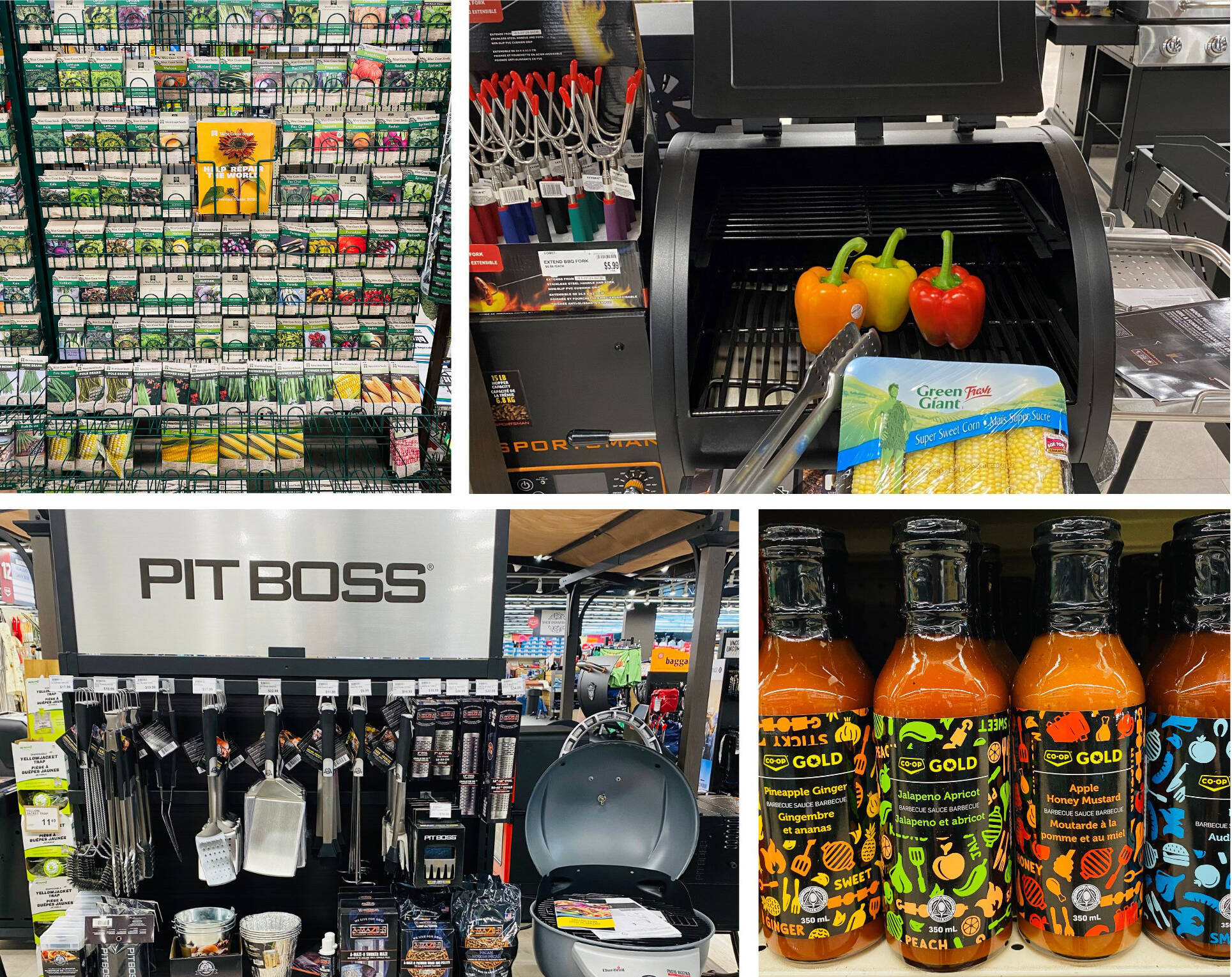 Gardening and pool supplies:
Set the perfect scene by keeping your front and back yards clean, bright and inviting – look for long-handled yard tools, hand tools, ride-on and push mowers, edible plants, ornamental plants and lawn care supplies plus all your hot tub and pool supplies. Having everything in one convenient location is a real time-saver!
Ready to grill:
Once your backyard is fully equipped, it's time to get cooking. From fresh produce to perfectly marinated, ready-to-grill meats, Otter Co-op makes spontaneous get-togethers a breeze.
Earn money back on every purchase!
Otter Co-op memberships are available for a one-time fee of $10 with no annual renewal fees and members of Otter Co-op share in the profits! Last year alone members received $5.9 million in patronage refunds through cash and equity, based on their purchases.
Find more information about Otter Co-op here and make sure to follow them on Facebook and Instagram for updates on sales and events.
Read more:
Everyone's favourite co-op is expanding operations in Kelowna
Competitive pricing, food donations and farmer support among the Co-op's locally driven focus
Find everything you need to get ready for gardening season at your local store
Barbecue season is here – time to learn why this local butcher is a cut above!