Angry Otter Liquor is coming in flush with a seriously impressive contest lineup from October right through December!
"We almost always have contests running at our various locations but our contest lineup for the next few months in particular is certainly noteworthy," says Troy Faye, Director of Liquor at Angry Otter. "Along with our extensive contest lineup, we also have some unique products and charity programs running as well."
Contest alert!
Just in time for the holidays, Angry Otter shares a glittering array of opportunities to win:
Peller Estates dream vacation giveaway: Valued at $10,000, contest currently open.
One-year car lease from Molson: Win a one-year vehicle lease, contest currently open.
Oyster Bay getaway packages: With two getaway packages valued at $ 3,500 each, you have double the chances to win! contest currently open.
GiveCorona, Whistler weekend getaway: Details to come, contest opens Nov. 1.
Sleeman weekend getaway at Big White: Details to come, contest opens Dec. 1.
Win a Bacardi exclusive PS5: Don't miss your opportunity to win a limited edition PS5 from Bacardi, contest opens Nov. 15.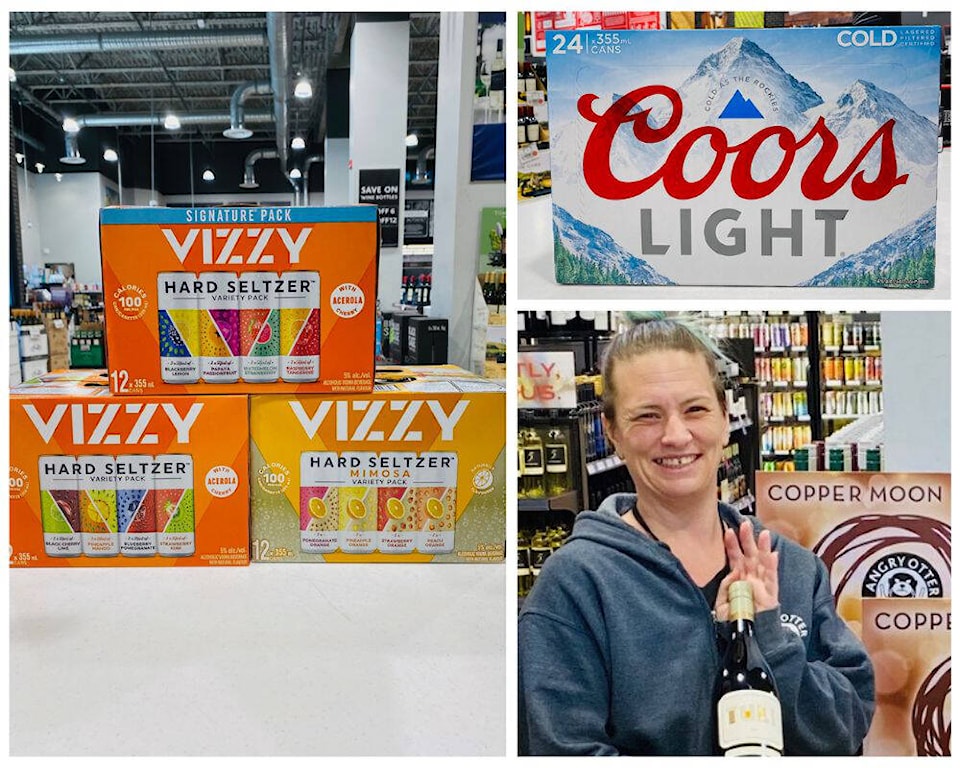 Current contests
While some exciting opportunities are on the way, these Angry Otter-exclusive contests are ending soon. Enter online here!
Maan Farms, Haunted Halloween ticket giveaway (ends Oct. 18)
Win a Maan Farms gift basket (ends Oct. 18)
Grey Goose Spa experience (ends Oct. 31)
Hockey Experience from Jägermeister (ends Nov. 15)
NFL Football Tickets in Seattle - Giveaway from Smirnoff, Captain Morgan, and Crown Royal (ends Nov. 24)
Find contest details here and follow Angry Otter Liquor on Instagram and Facebook for the latest updates on all current and upcoming contests and promotions.
Community support and fundraising
In addition to giving back to shoppers, Angry Otter and its suppliers also give back to the community.
For example, one tree is planted in the Okanagan for every eight-pack of Tree Brewing beer sold, and for every case of Hoppy Trails sold, Angry Otter donates $3 to the Vancouver Aquarium otters.
Recognizing the importance of local food banks, especially ahead of the holiday season, a $3 donation will be made for every pack of Stella Artois sold, while Guinness will also donate for every eight-pack of their beer sold.
For animal lovers, every purchase of Red Truck Brewing's Adventure or Pickup beverages means a donation to the Greater GVRD SPCA, while for every purchase of a Georgian Bay six-pack, one pound of Country Side pet food will go to Habitat for Humanity and the SPCA.
Earn money back on every purchase!
Otter Co-op memberships are available for a one-time fee of $10 with no annual renewal fees and members of Otter Co-op share in the profits. This past July co-op members received $6.2 million in patronage refunds through cash and equity, based on their purchases.
Sign up for your Otter Co-op membership online today and start earning cash and equity back on gas, fuel, groceries, liquor, agriculture supplies and more. Find more information about Otter Co-op online and follow them on Facebook and Instagram for the latest updates, new locations, promotions and events.
READ MORE: 6.2 million reasons to sign up for an Otter Co-op membership today!