Jessica Wisotzki is having a very good season.
Playing for the Simon Fraser University (SFU) Red Leafs basketball team, the junior guard/forward wrapped up 2022 at the top of the NCAA Division II rankings, first in three-point shooting, and second in overall points per game.
Over the summer break, Wisotzki said, she had come to a decision —"I need to come back and do something for the team."
This season, the former Walnut Grove Gator has been racking up the points.
A 89-78 win over Alaska Nanooks in Burnaby on Dec. 29 saw Wisotzki make eight of 16 field goal attempts, and all six foul shots, posting 24 points.
Her sister Sophia, a sophomore guard who has been a big part of the Red Leafs playbook, recorded a career-high nine assists in the same game, the most by an SFU player since 2019.
Jessica, who has been playing basketball with Sophia since they were in Grade 4, said the siblings work well together on the court.
"I love my sister to death," Jessica said.
In about a year, she will be eligible to play professionally in Europe, and she is giving it serious consideration.
"That would be such a great experience," Jessica enthused."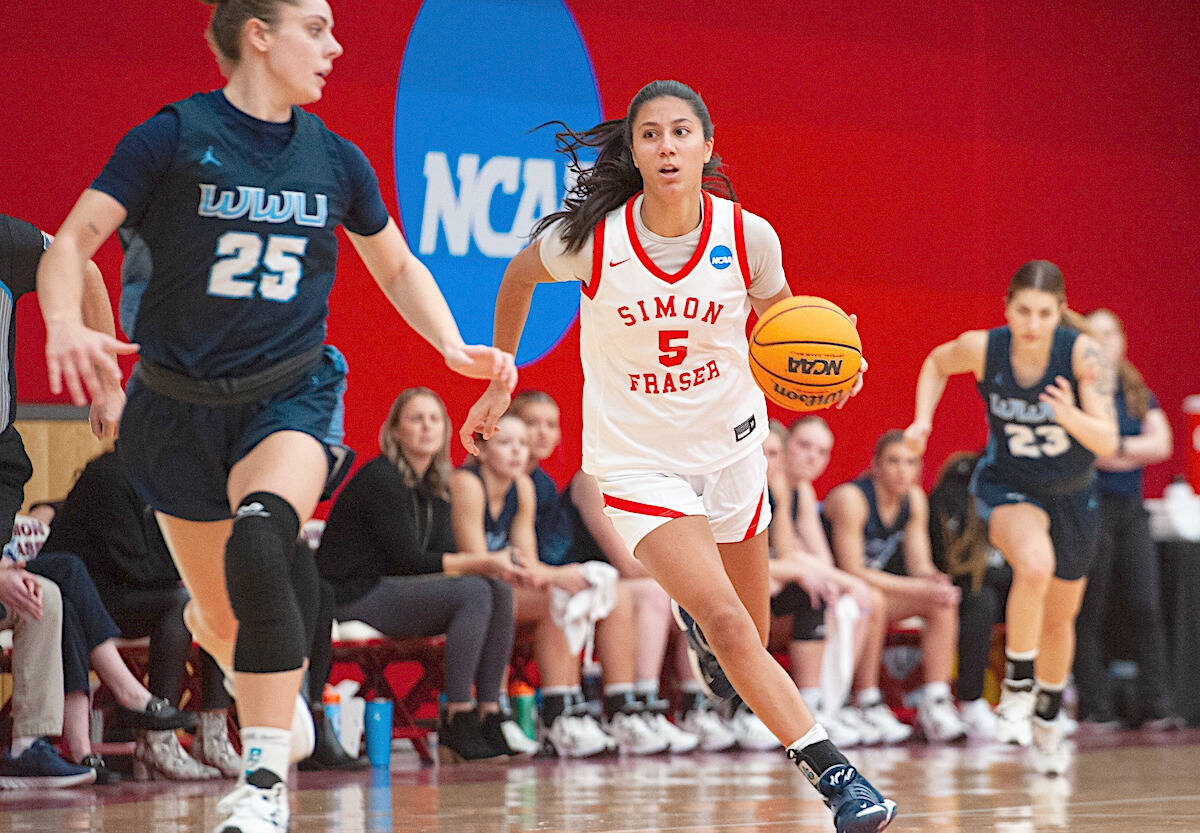 After play resumed in January, Jessica remained in the top five point-getters, averaging more than 20 per game.
READ ALSO: Langley's Wisotzki sisters shine at GNAC basketball opener
In Great Northwest Athletic Conference action in Burnaby on Saturday night, Jan. 14, the Langley siblings contributed 32 points in a close game that saw the visiting Saint Martin's (Washington) Saints edge the Red Leafs 61-57, ending a three-game winning streak for SFU.
Jessica scored 19 points and controlled five rebounds to lead the Red Leafs while Sophia contributed 13 points.
Previously, on Jan. 12, Sophia added 17 points, while Jessica contributed 13 as SFU downed Western Oregon 70-44.
READ ALSO: Sisters reunited: Walnut Grove Gator Sophia Wisotzki to play for SFU with sibling
In the same game, Langley sophomore guard Makenna Gardner recorded a personal-best seven steals, tied for the most in the GNAC this season. It was the most by a Red Leafs player since 2020.
The Red Leafs are members of NCAA Division II and are the only Canadian university affiliated with the U.S.-based National Collegiate Athletic Association.
SFU's next four games are on the road, with contests Thursday, Jan. 19 at Montana State, Saturday at Seattle Pacific and an Alaska road trip the week after. Red Leafs will return home to face Central Washington in the West Gym on Thursday, Feb. 2, at 7 p.m.
---
Have a story tip? Email: dan.ferguson@langleyadvancetimes.com
Like us on Facebook and follow us on Twitter.