A pair of Aldergrove's cutest, furry red twins need a name and you're invited to help!
Two red pandas, a girl and a boy, were born in captivity in mid-June at the Greater Vancouver Zoo.
And now, the zoo is holding a contest to name the pair, says the zoo's Menita Prasad, the deputy general manager and director of animal care. "We are very excited to announce that the time has come for us to name our two red panda cubs."
"We have watched their personalities come alive over the last few months," Prasad says, noting the male is a little larger and quite a bit more independent than his sister, while she's more curious but sticks close to mom and dad.
READ MORE: Wildlife Photographer of the Year exhibition brings the world to the Royal BC Museum
The naming contest started last Feb. 16 and ends March 26.
"We are encouraging everyone to come see them as they explore and play in their new environment and learn how to be red pandas," Prasad says.
The infant cubs were born to Sakura, a red panda who came to Aldergrove in March 2021, after six years at the Calgary Zoo. She joined long-time resident red panda Arun and the zoo's conservation breeding program.
Red pandas are a decreasing endangered species, native to the eastern Himalayas in Nepal, Bhutan, and China. They live to be roughly 12 years old, and according to the World Wildlife Foundation, fewer than 10,000 are left on the planet.
READ MORE: WATCH: Kodiak cubs teach bear safety at Innisfail wildlife park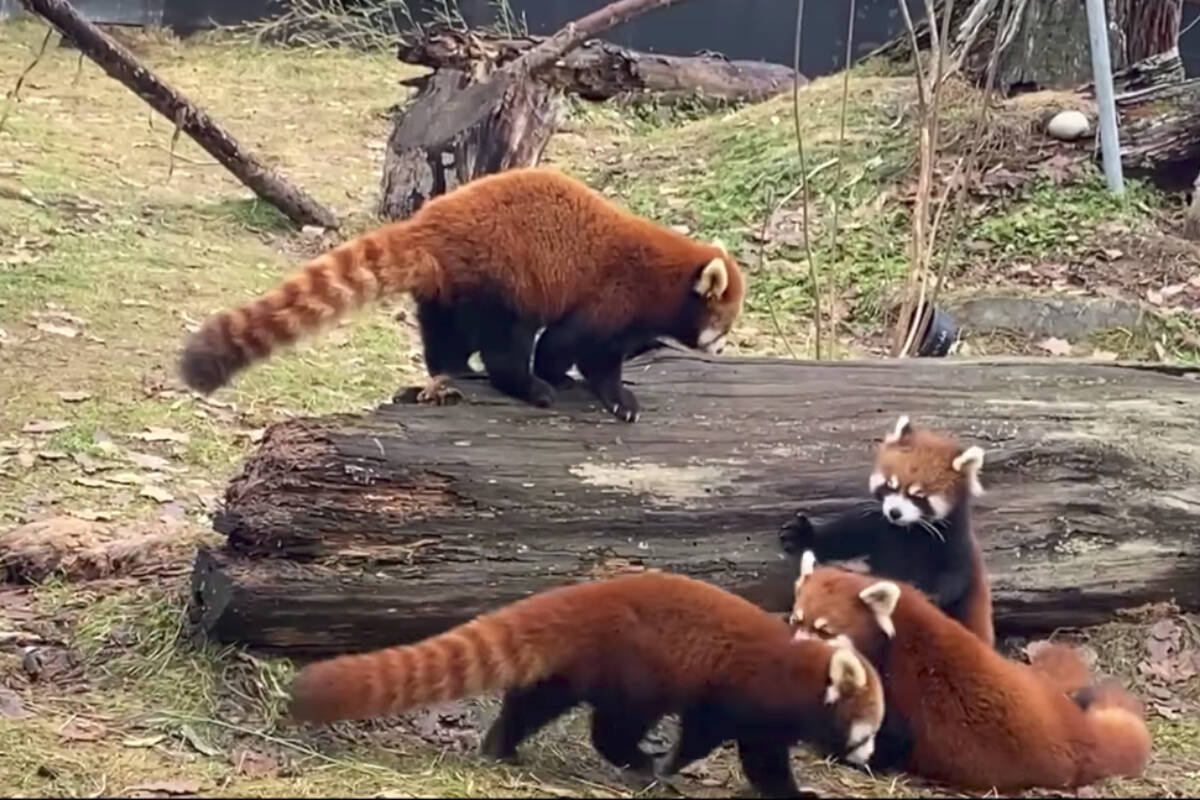 These two relative newbies are the only red panda cubs born in B.C. – so far – and Prasad hopes contest entrants will keep that fact in mind when suggesting names.
"You can submit as many times as you like, but only two names will be chosen. There will be two winners," she says.
"We're hoping we'll find names they'll carry with them through the rest of their lives on their conservation journey."
Once the two names are selected for the cubs, the winners will each receive an exclusive grand prize pack, which includes a membership, Grizzly gifts prize pack, and an exclusive behind-the-scenes meet-and-greet with the entire red panda family.
Judges for the names will include the Prasad, as well as a few special gueste. Winners will announce Friday, April 7.
Visit gvzoo.com/namingcontest for entry.
READ MORE: Vancouver Island photographer releases book about endangered local marmot
Plan your adventures throughout the West Coast at westcoasttraveller.com and follow us on Facebook and Instagram @thewestcoasttraveller. And for the top West Coast Travel stories of the week delivered right to your inbox, sign up for our weekly Armchair Traveller newsletter!