Aldergrove U15A1 Bruins began the new year with a first-place finish in the Ridge Meadows Hometown Heroes tournament.
Bruins won gold by narrowly beating out the Abbotsford Hawks with a late third-period goal that gave them a 6-5 victory, that after getting past the Ridge Meadows team earlier in the tournament.
"Players battled hard all weekend to advance to the gold medal game," said Bruins Head Coach Jay Petursson.
"Led by our leadership group of Matthew Whitford, Jonas Petursson and Luke Brake the players battled hard."
Down in the third period of the gold medal game by a deficit of 5-3 Bruins tied it up late to get the game into overtime.
Then, with one minute left in the first overtime period, the game was decided by what Petursson described as "a beautiful goal" from Zach Phipps.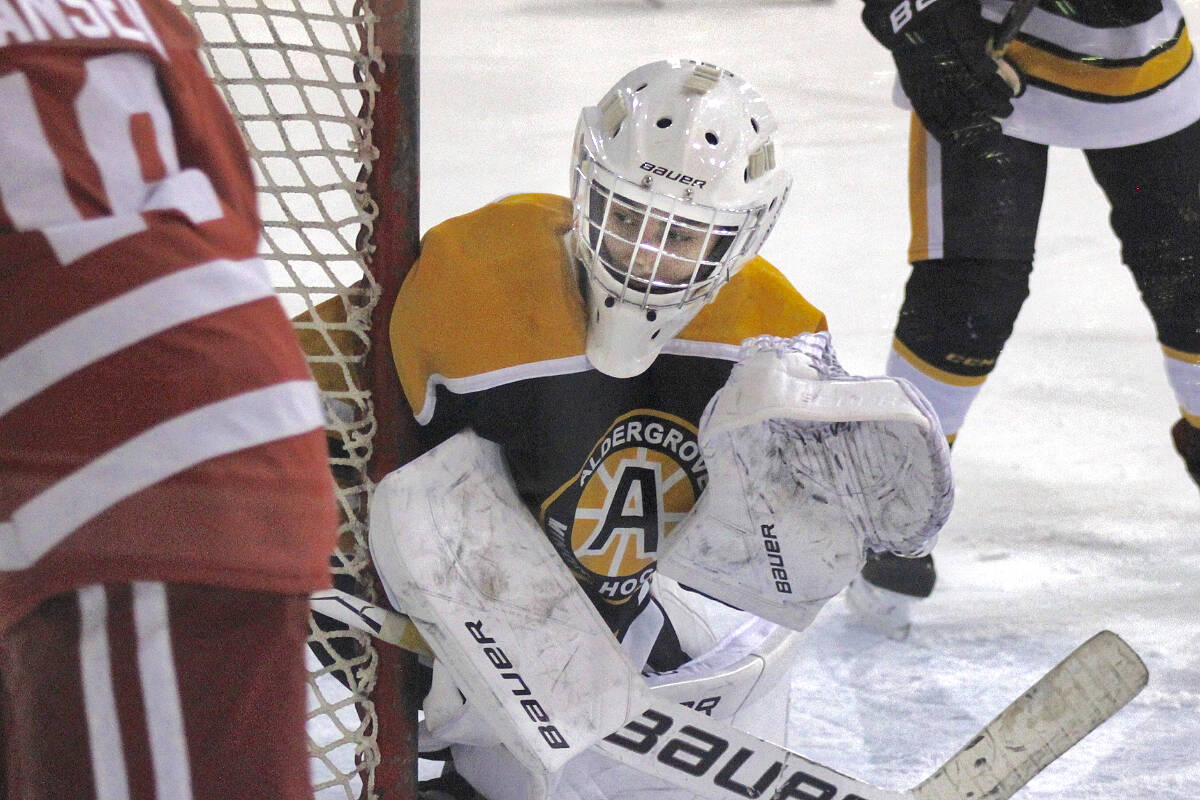 Cloverdale Colts took bronze in the division.
Five U15 teams and 15 U13 teams gathered in Pitt Meadows and Maple Ridge to battle it out, with the final matches being played on New Year's Day.
Aldergrove Minor Hockey will open registration for new players mid-June.
Those interested can contact the registrar by email at registrar@aldergroveminorhockey.com to receive the registration package once it is available. An in-person registration night will be held in mid-June as well.
READ ALSO: Aldergrove Bruins snatch silver in rep tournament
READ ALSO: Aldergrove Bruins win hockey championship
---
Have a story tip? Email: brandon.tucker@mapleridgenews.com
Like us on Facebook and follow us on Twitter.